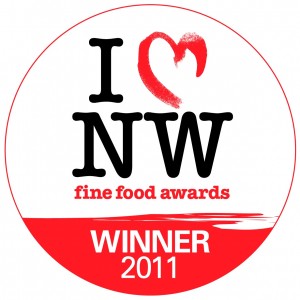 Earlier this month I entered three products (the maximum permitted) in the the 2011 North West Fine Foods Awards and I was surprised and delighted to receive an award of excellence for each!
My winning products are:
PROPER TEACAKES
MIRACLE BREAD
WHEAT AND RYE LOAF WITH FENNEL SEEDS.
Congratulations to The Great North Pie Company's main man, Neil Broomfield, whose Tasty Lancashire Cheese, Caramelised White Onion and Pine Nuts Pie wowed all the judges! He is the ultimate winner, and North West Fine Foods' 'Supreme Champion 2011′.
I'm looking forward to the next Farmers' Market at Abbey Leys Organic Farm (Sunday 3 July), where Neil and I have neighbouring stalls. I've already reserved my pie and I suggest you do the same! Neil's contact details are: tel: 07989 428 294 and email: info@thegreatnorthpiecompany.co.uk